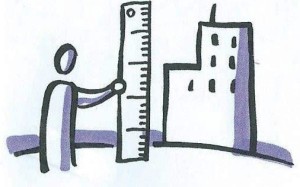 Accelerated Action Planning is ideal for certain sized groups and projects. Read on to see if Accelerated Action Planning is just what you need.
Determining if you need an Accelerated Action Plan?
Do you need a fast way for your team to get on the same page?

Do you have a discrete project or event that requires collaboration from a number of people to pull off?

Is your project too small for full blown project management but too big to accomplish without coordination?

Are you a little confused about where to begin?

Do you know what you need to accomplish and by when?

Do you have limited time to get your team together to complete this plan?

Would you like to have some fun while planning?
If your answer is "YES" to the above questions, try our Accelerated Action Planning process which promises to provide you with all of the above and more. Our goal is to provide your team with a user friendly, easily accessible and fun process to plan a project or an event. Your team will have a completed plan with full consensus in a couple of hours and begin implementation.
When do you use Accelerated Action Planning?
This process is designed for something that you have already decided to do. Perhaps it is an assignment. Perhaps you are chairing a committee and you need a way to get your team organized. Here are some to the ideal conditions for an Accelerated Action Plan.
The project needs to be completed in less than one year.

Most Accelerated Action Plans are from 2 weeks to 6 months in duration.

The team is relatively small – up to a dozen people.

People want to collaborate and work together effectively.
Successful Accelerated Action Plans
Planning a health fair

Planning an event

Holding a fund-raiser

Creating a video

Developing a web site

Pulling off a community BBQ

Planning a community initiative

Designing the perfect wedding

Planning a school improvement
Accelerated Action Plan Scope
If you would like to explore how we work and learn about an effective tool to think through your project, you are invited to watch project scoping video free of charge. There are two things you need to do to participate:
Download and print the scoping template free below.

We recommend enlarging the template to poster size to complete it with your team.
Watch the project scoping video where we will explain how to complete the scoping template and provide two examples.

This will take about 5 minutes and you will have a great tool to scope your projects in the future.


---